Last Friday, I had the pleasure of meeting up with James Osborn, founder of Envest Asset Management. Envest handles all of Dawn Chorus investing and retirement planning. Envest is also, as far as we know, the only B-corp focused on financial management in the state of Connecticut.
James and I go back a long time. One of the things that pull us together is our commitment to treating people and our communities ethically. When James left his work focusing on renewable energy futures to found Envest, it was close to a no-brainer. James also sits on the advisory board of PubTrawlr, and is helping think through our asset management there.
But back to cross-country
Oh, and James are I were also teammates at Villanova on the cross-country and track teams. 20+ years after the fact, we went to see the current crop of runners duke it out at the Paul Short invitational. Nova came in second as a team. But, for us, the big story is the number of guys coming in under 23:30. That is freaking flying for an 8K course. Training and nutrition have changed a lot over the past 20 years, and it has made quite a difference in the times that people can reach. Something to reflect on when I trudge through my next 5-mile run at 8:30 pace.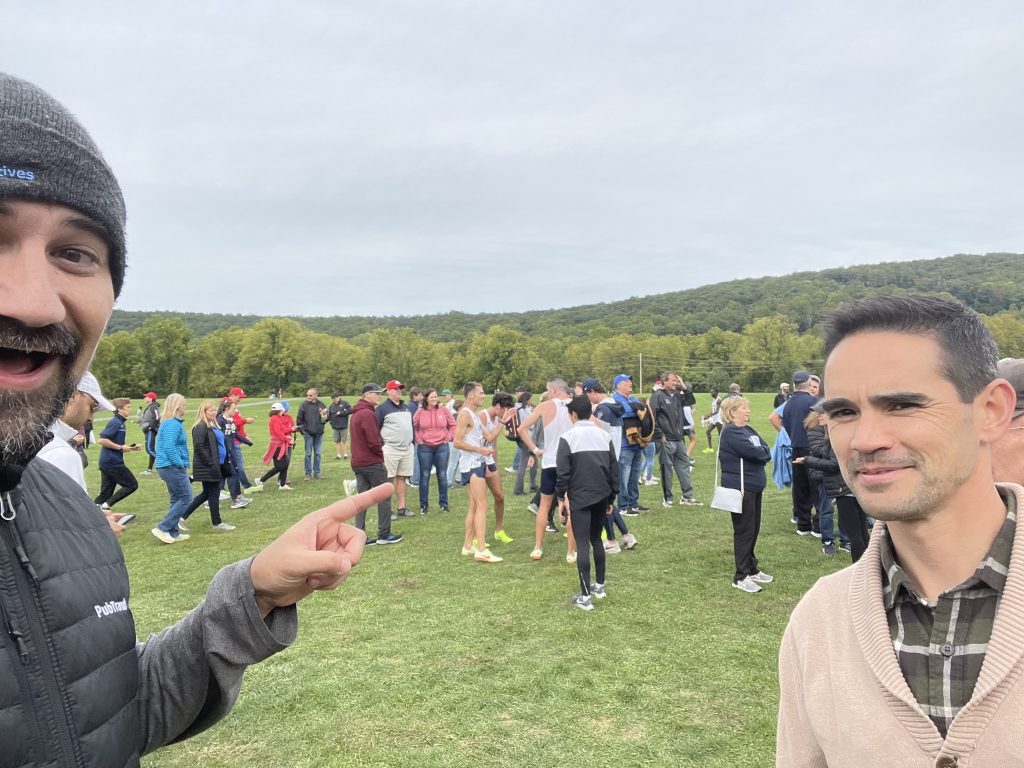 Cross-promotion
Are you interested in sustainable financial management, reach out to James and his team at Envest Asset Management.
Cross-Promotion Two
Have you not signed up for This Week in Science yet? What are you waiting for? This week we'll be synthezing a lot of work recent commentary and reviews of research on gun violence.