Hey there, it's been a while since I've written a blog post about the latest trends in Community Psychology. So, I decided to take a deep dive into all the articles that have been published in the past six months to see what's been happening in the field.
To get a good grasp of the latest developments, I pulled all the articles published in four journals: American Journal of Community Psychology, Journal of Community Psychology, Global Journal of Community Psychology Practice, and Australian Community Psychologist.
Trends!
Before diving into the major trends and themes I found, I want to share a quick overview of all the article titles with you. I created a word cloud highlighting the most frequently used words in the titles to do this. It's a great way to get a bird's eye view of the topics that have been covered in the past six months.
You may wonder why I chose to focus on the titles instead of the abstracts. Well, in the past, I used to analyze the abstracts to better understand the research being conducted. However, I realized that this approach might overemphasize the methods used in the research and overlook other important aspects like the context and outcomes of the research.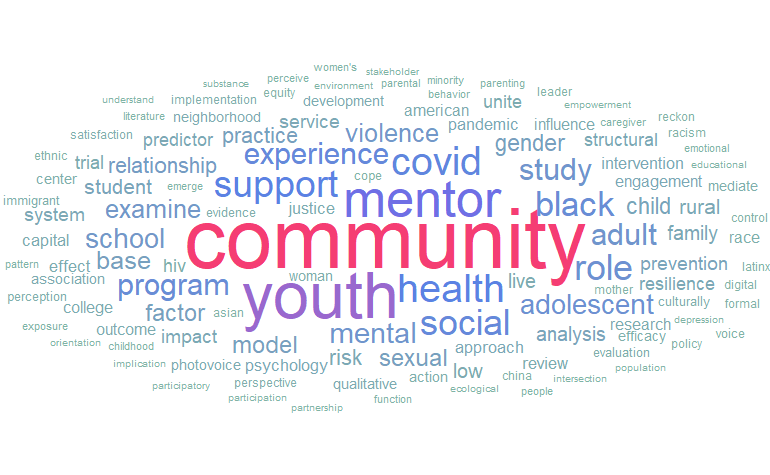 I used a correlated topic model to cluster the articles based on their content and themes. This method allowed me to identify the most prevalent and coherent topics that emerged from the articles. To ensure that the topics were well-defined and relevant, I screened out any topics with lower coherence.
Once I had identified the most prevalent and coherent topics, I was able to analyze the keywords associated with each topic to gain a better understanding of the research being conducted in each area. This approach allowed me to delve into the content of the articles and identify any emerging patterns or themes.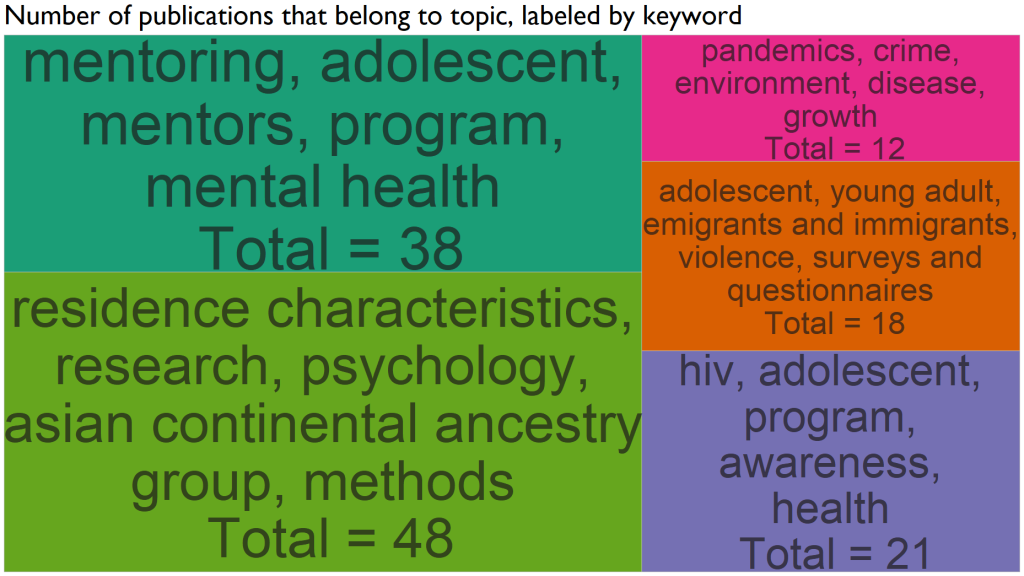 Required Reading
Now that we have identified the major themes and trends in Community Psychology over the past six months, you may be interested in delving deeper into the research. So, to help you out, I've compiled a list of articles most representative of each identified topic.
Actually, one more thing
We do this every week! This Week in Public Health pulls and clusters all the publications from about 20 prominent public health journals published in the last seven days. We offer this newsletter for free because we firmly believe that science is a public good and that everyone should have access to the latest research and information.