Welcome back, my friends, to the show that never ends! We're so glad you could attend, come inside, come inside.
After several months of development, we've relaunched the Dawn Chorus Group website. Of course, it was our buddies at Mind Development and Design who helped shepherd this into reality, so we would be remiss if we didn't call them out right up front.
What we've been up to
Over the past six months, Dawn Chorus has seen a ton of growth, both in terms of the projects we've been involved in, and in terms of the people who work directly with us. We've been on a bit of a hiring spree to keep up with all the demand. We also have a deep bench of collaborators, who we'll be adding over the next few days (once they send me their bio and glamour shot; Elena was on the ball).
Not Just Evaluation
There are many different levers that can influence community change. And while evaluation is one of the main methods that we use to help people understand and use their data, other methods can be used to build capacity. This includes technical assistance, training, and tools. Tools are something that we're going to be focusing a lot of our effort on. If you go to our Support page, you can see many of the services we already provide.
PubTrawlr
Our AI-powered scientific syntheses service, and our pride and joy. Currently, we have PubTrawlr under a "private veil," with limited access to all but a few trusted beta testers. Maybe you'd like to be one of them? Also, head on over to sign up for our Week in Science newsletter, where we recap the most impactful, most cutting-edge findings in a short, digestible manner. Help us to learn what works as we scale up with different issues specializing in things like public health over the coming months.
RMC2.org
With its roots way back in Jon's dissertation, RMC2 is finally up and running. We're launching some basic Twitter apps to help community-based practitioners understand the key patterns and trends in their work. Are you interested in what distinction voices PA congressional representatives have on Twitter? We can answer that for you.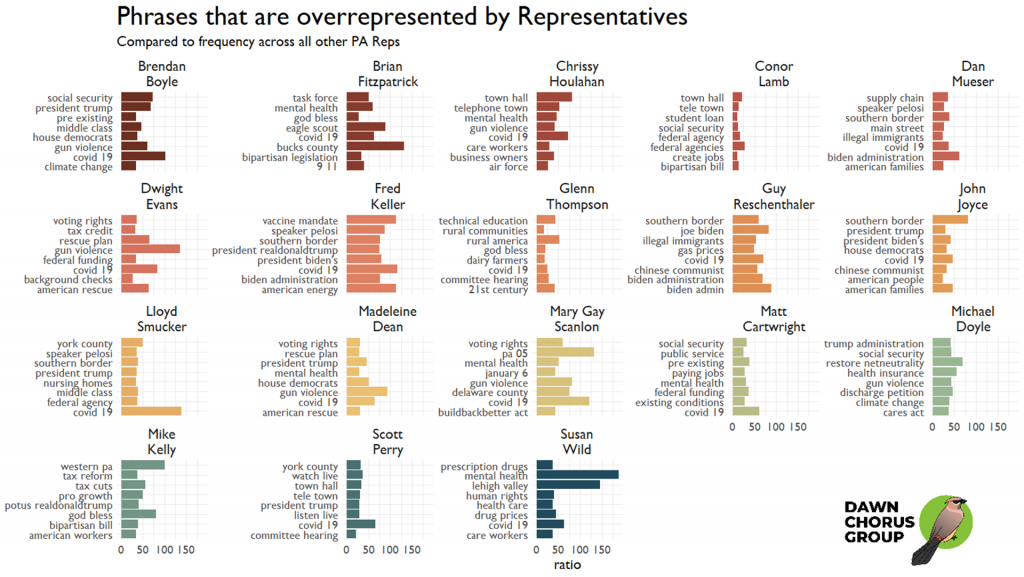 More applications are coming, including readiness (naturally) but also assessments focusing on the UN Sustainable Development goals, and how you can help make progress.
We also developing some self-paced training modules in Q3 and Q4 of 2022, so you'll be able to access those there.
Implementation Matters
Good ideas can come from anywhere. We need a better way to capture community-based knowledge around best practices to learn from interventions and innovations that never rise to the level of "peer-reviewed publications." So, on the Implementation Matters wiki, anyone can post information about community-based issues.
ANYONE CAN CONTRIBUTE. Even you!
Grants.computer
Finally, the not-yet-ready for prime time grant prediction model. We are very concerned about inequities in grant disbursements, especially for underserved communities. Grants.computer is our AI-powered system to help identify themes and trends in grantmaking…so that we can use the knowledge to be more equitable in how grants are distributed. Stay turned as well continue to build this out.
And Still More
We've got more tricks up our sleeves. It is possible to see real change in community-based settings. And we are committed to building the systems, the infrastructure, and the people to make use happen.
If you'd like to work with us and tap into the innovation that works here, reach out to us at the button below.
Or alternately, reach out to use on the normal social media channels and also Discord if you want to really get into it 🙂