We're wrapping up this project and will have our [redacted] final report soon. It's been a challenging and bittersweet project. There were two major disruptors. First, the COVID lockdowns started 3 DAYS after our first in-person gathering.  Second, RWJF decided to reevaluate the role of NJHI, so the organization has been basically sunsetting.  This took sustainability into uncharted territory.
Read the final report here
Premise
Oftentimes, it can be not easy even to start a community-based collaboration and improvement project. People might not know where to get data, how to interpret it, or how to act on it. That's where this novel project comes in. Rather than make decisions based on RFPs, the team out of NJHI looks to work aside communities is South Jersey through the whole of the project; from concept, to application, to implementation, to evaluation.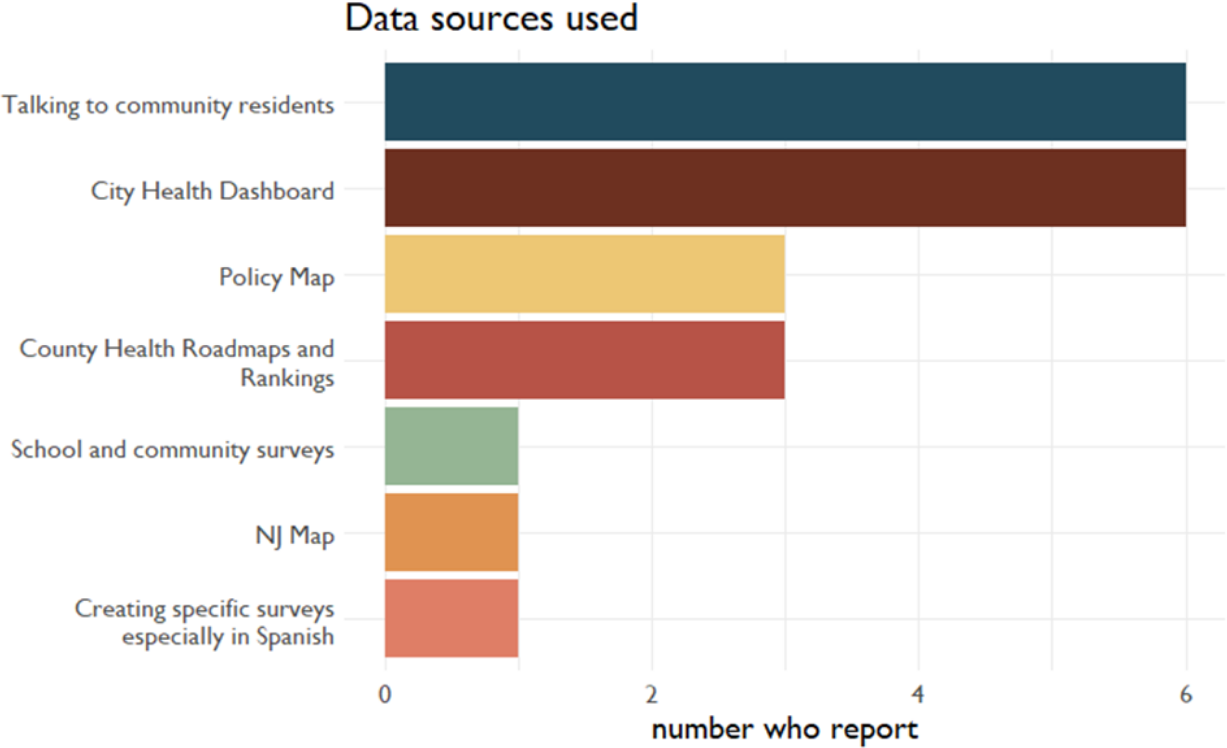 We're also working to enhance the storytelling aspect. How can we help put conditions into place so communities can disseminate their work in a way that has an impact? This includes more partners, more funding, and more ideas.
As part of the storytelling, we recently deployed our Twitterbots to help communities understand their messaging. You can try them out yourself over at Readiness Learning Systems.
Visual Notetaker on hand at our last gathering